On days that mark huge happenings in my life, or bring very distinct memories,
I tend to remember all the things leading up to it.
This last birthday marked my Mom's five year anniversary since she died.
Paul asked me if it seems to be getting easier?
If the day seems to be.. not so hard getting through?
I shared with him that its never been the actual day that is hard, but the days leading up to it.
Like the Wednesday night Paul and I had dinner with my family.
Later in the evening we sat upstairs and while my sisters were wrestling with Paul,
my Mom showed me her new phone and how she could download music and music videos.
She played " Jesus Take the Wheel. " by Carrie Underwood.
It was one of the three songs that would be played at her funeral only weeks later.
The Friday morning I talked to her. For the very last time.
It was short.
We ended our conversation just as any other.
" I love you! "
Had I known that Wednesday night would be the last time I saw her alive.
Or that Friday would be the last time I would ever hear her voice.
I would have said so much more.
I would have hugged her longer.
Had she known that would be her last,
I can't help but feel like she would have done the same.
9/11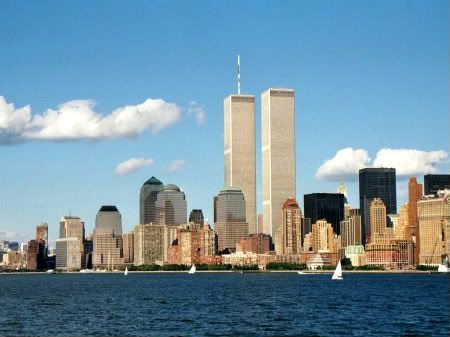 It was a Tuesday.
The phone rang.
"We're under attack! Pick up the phone!"
It was my Grandma.
I quickly answered the phone.
"Turn on the news, two planes just crashed into the World Trade Center.
Are you ready for Jesus to return?"
Although my Grandma had a way of exaggerating things a bit and always had a way of turning things into the rapture happening and being " ready! "
--Two planes crashing into the World Trade Center somehow didn't sound like a situation you could really exaggerate. I immediately turned on the T.V and every channel showed the horrific reality that would forever change America.
I sat on our couch with my sisters, watching people plummet to their deaths because fire raged beneath them. Shay and Sammy couldn't understand why people were jumping, and why anyone would crash into buildings.
I guess I didn't understand either.
If there were any right words to say, or a correct way of explaining the situation...
I can admit I didn't have the answers.
The only thing I said to them was to pray.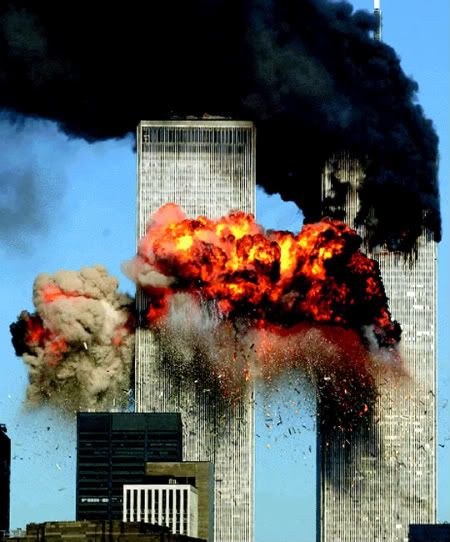 On that day, ten years ago..
There was no Republican or Democratic party.
There was no black or white.
There was no CEO vs. Janitor status.
It was simple.
It was what makes this country great.
Us Americans ... while under attack, and thereafter, rallied together. Shoulder to shoulder. Back to back.
This last weekend was spent with family camping on Camp Pendleton's Del Mar Beach.
Saturday night we danced, drank, ate, and thoroughly enjoyed one another's company.
Naturally!
Savannah was tired so I sat down with her and happily watched
some of my favorite people enjoy themselves!
My mind wondered to remembering that the next day was 9/11's 10 year anniversary.
I couldn't help but wonder what the families of those who lost loved ones were doing.
Were they dancing?
Maybe because I know what its like to replay that very last conversation you had with the person that is no longer here with you, and now - trying to hold on to the sound of their voice so many years later.
Instead of watching our Sunday night New Jersey Housewives,
President George Bush's 9/11 documentary seemed much more appropriate.
In between commercials Paul and I talked about where we were that day and the things we felt. Anger. Sadness.
Being young but still being able to grasp and understand the severity of the situation.
Today, having babies and being married, how different it would be for us if something like 9/11 happened to our country.
Losing a sister and a Mom. Going through many trials and tribulations...
I have learned that you recover.
You bounce back. Life goes on, and your heart heals.
But, .... you never forget.
Days like 9/11, we remind ourselves life is short.
Its unpredictable, but its sweet.
In a second things can be changed forever. Whether its in a family, or a nation.
Live each day as if its your last.
Tell the those you love, that you love them.
Hug those that you love, longer.
Their tomorrow, or your tomorrow, might not be there to meet you.
*We will never forget!
A special Thank you to our Service Men and Women who fight for our freedom every day.
These are the people who have made, and are willing to make the ultimate sacrifice.
Like my
husband
.
Like the many friends we have.
Like my brother-in-law.
Thank You!