In this moment of writing, I write with a swollen red nose that hasn't stopped running for weeks. Which is now accompanied with a full on sinus infection. The kids have finger tips that are covered in cheese from the durritos they've just eaten, and they are fully enjoying the process of licking them and wiping the rest across my couch and their clothes. The best part - I think its all ok!
This week hasn't been one of my greatest weeks. Its been a real challenge remembering that life is short and petty things really don't matter. Holding my tongue and thinking about what I'm going to say in a moment of anger and response, I will admit --I have failed more then once.
I'm human, remember?
Drawing the conclusion that I can't control everything around me, including those that I love - is just one of the many points I have reached. Another, learning to let go. Even if I don't want to. I can't fix something that isn't broken, and I can't hold on to something that doesn't want to be there.
The biggest challenge has been facing these challenges without Paul, who has been away somewhere up north learning interesting things. I've been left here to remember to drag trash cans to the curb, water the plants, make sure the dog has water, and collect the mail. Along with wiping runny noses, separating two toddlers who can't seem to not fight these days, and normal day to day things. Lets not forget ----all while fighting a nasty sinus infection. All is usually dealt with, but dealt with on easier terms knowing I can look forward to my partner in crime walking through our back door at some point in the night... and at at this point I'm realizing it doesn't matter the time he does this, just as long as he does!
Remember "The Little Things" Sheena? Remember the things that make you truly happy
.
No matter what life happens to throw your way!!!!
Yes! Lets talk about that!
Oh Yogurt.
Tuesday brought us our typical morning that consisted of breakfast, the gym, and a grocery store trip.
We picked out a bunch of pumpkins for the front yard. ( Don't worry, the pumpkin patch is still a trip that will be had in the future, but buying a pumpkin that is overly priced will not be a happening with us. $6 pumpkins Vons sells is much more practical for this family! We took full advantage of the club card offer!) The pumpkins and carrier I still hadn't taken out from our beach trip took up most of the room in the back, so that left the seats and most of the car that didn't occupy car seats and the driver ( me ) to hold the bought groceries. One of the bags was in arm reach of where Savannah sits - so she was very much able to reach over and dig in. A yogurt was what she retrieved. I watched her in my rear view mirror and sternly said " Don't you open that!"
My gut telling me " Take it away. Take it away NOW! "
Of course I ignored it.
I typically leave her in the car ( with all the windows and doors open ) while I bring the groceries in. This time it took me just a few extra minutes since I had all the pumpkins to bring in. Damn me ignoring my gut!
Oh Yogurt!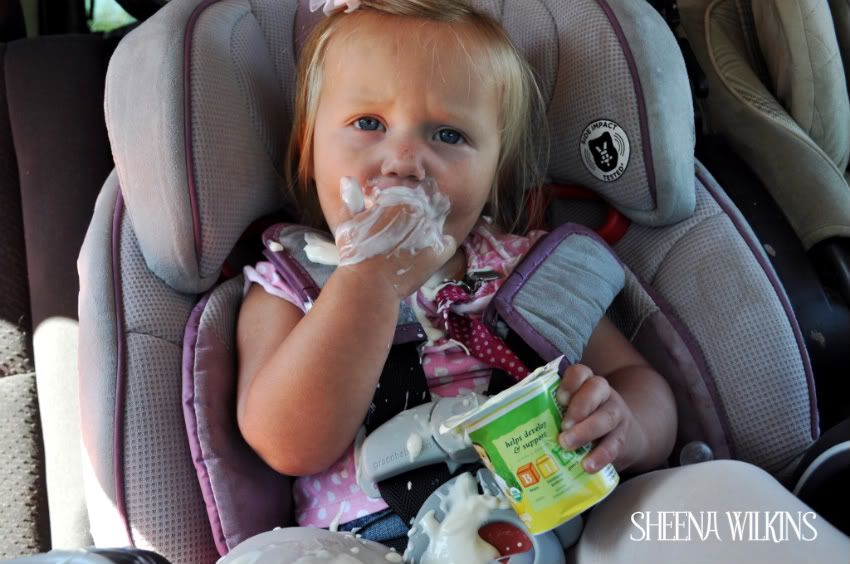 Savannah - 1
Mommy- 0
We cleaned up the yogurt mess, the carseat, and the car. Got to decorating the outside, and "Wa-La!"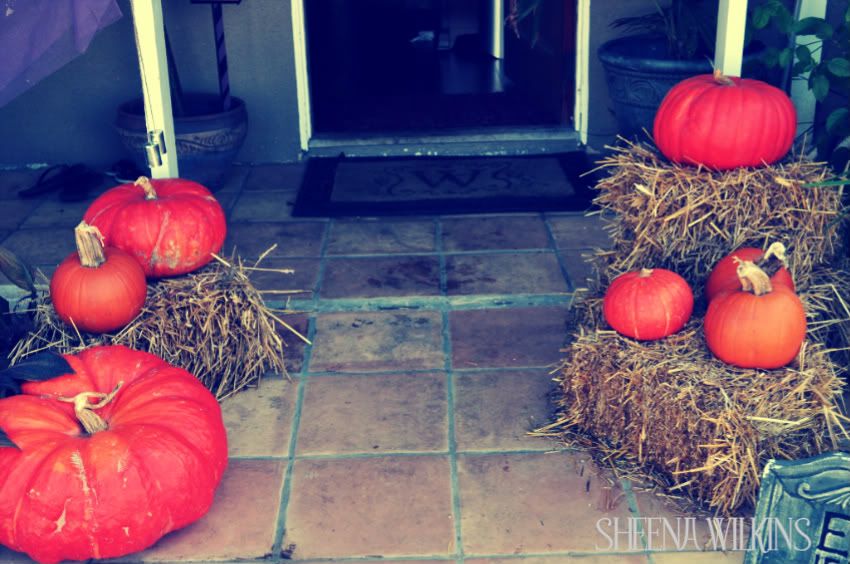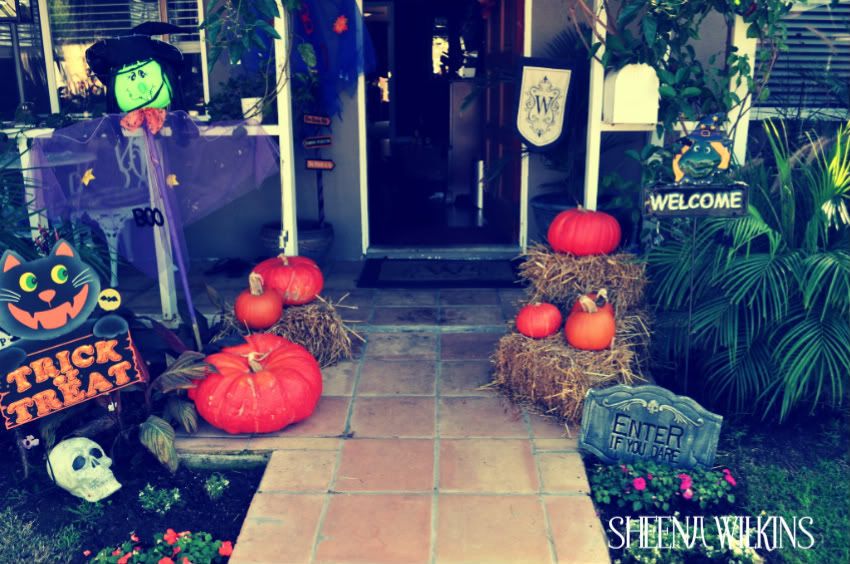 On to more Halloween things...
Frosted Cookies:
My Mom
always
had these frosted cookies at home. Usually they were pink. Cole loves them, and during the holidays, the typical pink frosting changes to whatever color is appropriate for whatever holiday is approaching. With Halloween being weeks away, orange is
oh so
appropriate right?
Happy Almost Halloween!
Good Conversation:
While checking email and trying to catch up from being away for almost a week, I glanced over and these two were sitting side by side,
talking.
Imagine Cole talking english, Savannah talking baby gibberish, and Cole magically knowing exactly what she was saying!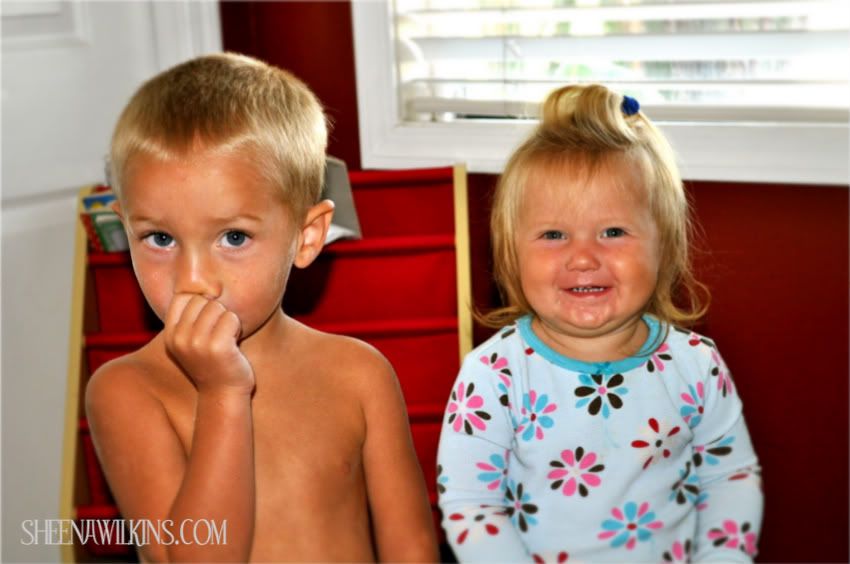 Her newest expression!
Runny noses.
Within days of being home Cole caught a little cold. I expected us to catch some sort of bug since we were returning to germy bug city aka the "clubhouse" at the gym. Kids licking tables, sucking on crayons, coughing in the air and wiping their noses then reaching for a hand that is so ready to be held by the nearest other germy kid which is probably my own - all add up to one great way of asking to catch something yucky. Thank God this time around it was just a sneezy/ cough -cold which always leaves as quickly as it comes.
My allergies have been raging, and when they stick around for longer then a week it is almost always guaranteed it will at some point turn into a sinus infection. And, it has! It was the reason I was completely knocked off my butt all of Thursday. The bed, chicken soup, my netti pot, and a couple hot baths were the most exciting things that happened on this particular day. Laundry, dishes, and playtime had to take a backseat. I bargained with Cole that if us doing puzzles, coloring, and playing outside was put on the back burner - Nick Jr could stay on all. day. long! .......and it did!
Its been super hot these last couple days, which has left our house feeling like we're being baked in a not- so- cool -dutch oven. So around 4 we head outside where the beach breeze brings a little relief. Today, chalk, the bright red car, and a glass of wine occapined by Grandma and Grandpa were what we enjoyed. It was nice since most of the day was spent in bed with a throbbing head and a clogged nose.
Who says "fans aren't cool?"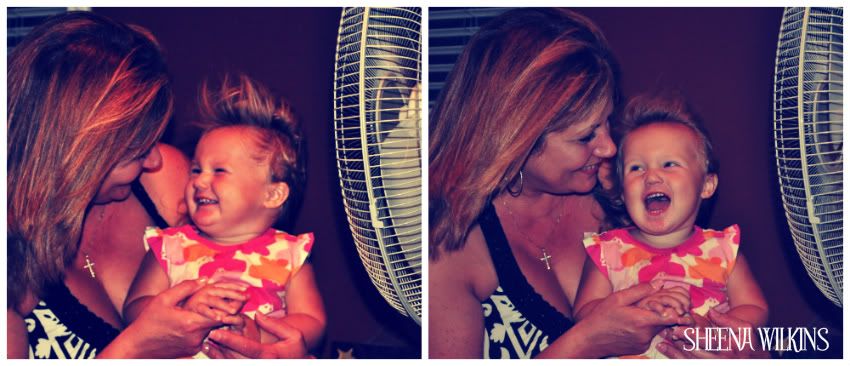 Good Morning Pumpkin Spice!
Everyone now knows my insane obsession with pumpkin, and Coffee Mate has fully contributed to making my mornings and afternoons just wonderful!!!
Drinking from a chipped mug makes it that much better! I think!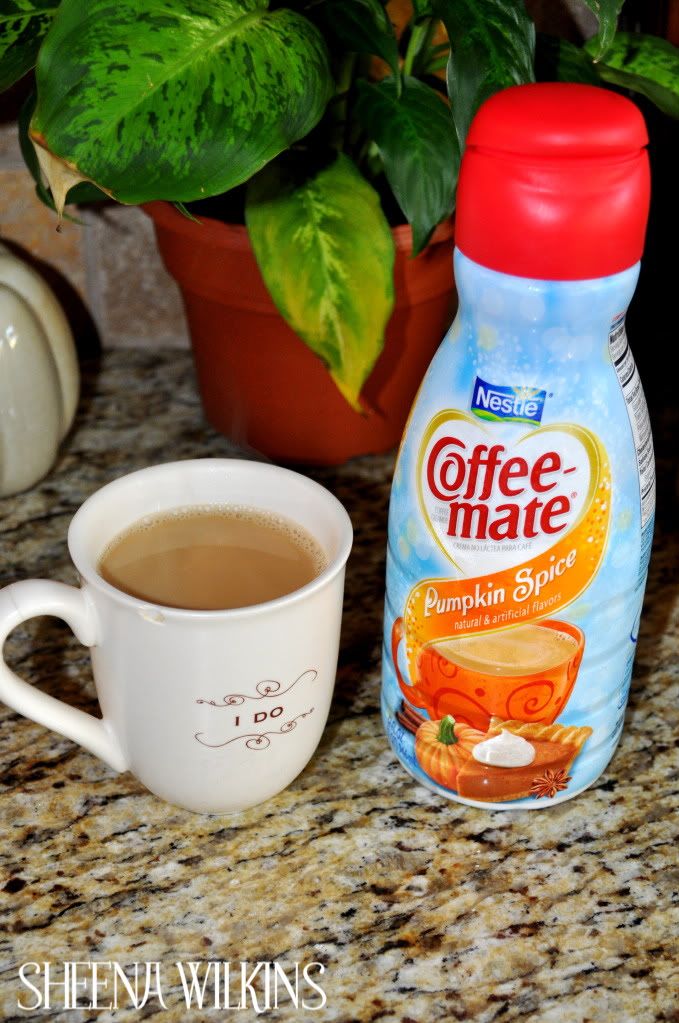 "He's my bestfriend!"
Cole has officially hit the stage that everything is
his bestfriend
. Today he introduced me to his newest.
While introducing the two of us, he said " Mom, you can't kill him. He's my bestfriend!" Compromise. We returned him outside. No killing included. Although, I think he was already dead! I couldn't bear breaking the news to my little man, so we rushed back inside while I said " Hurry, so he doesn't notice your gone!~!"
Is he a ant? Not sure! Some sort of 'yuck'---- that I know!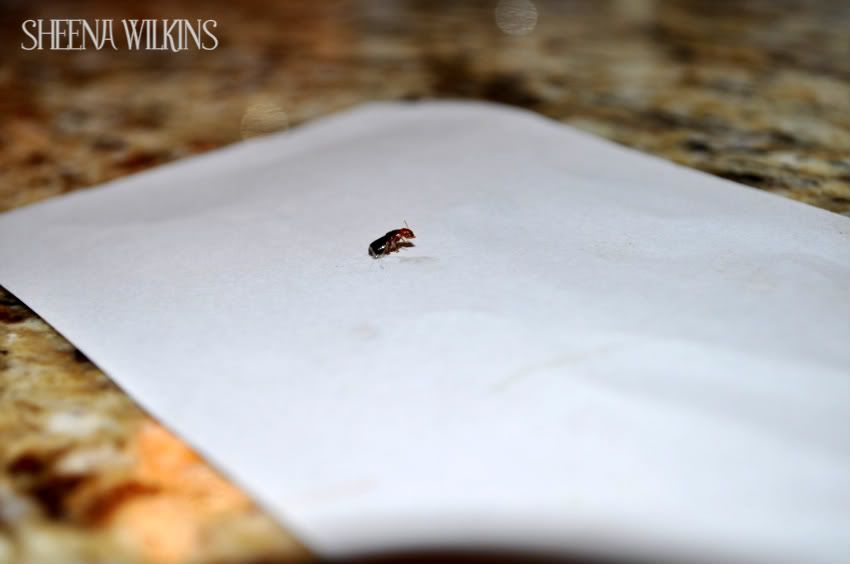 Tonight we will be welcoming Daddy home after a long week of being away somewhere up north, and I can't wait to see his face and kiss his sweet lips. He says 'Pancho Tacos' who makes a crazy BBQ pork burrito and ice cold beer is on the menu tonight - so - thats a whole of
great
to look forward to! Wouldn't you say?
**A fellow blogger that I love has a Friday ritual where she shares a photo collection from her week. She calls this "Friday Photo Dump." I now start my own "Friday Photo Dump." .......
I'm not sure what I'll call my photo dump, but for now - its just some of my favorites from the week!
Happy Weekend =)