Remember the days that you had all the time in the world?! This time went to hours of nothingness. And it was great!
Leaving work and getting a text that everyone is meeting for happy hour.
--- Of course you'll be there!
Sundays. Brunch and mimosas. Talking about the last week you had and the week that is ahead of you.
Although life is different, in a different kind of great way, unfortunately through the hustle and bustle life gives you,
making way for your friends
falls on the back burner and ends up somewhere around the bottom of your list. You know, its the times that things need to get done and you lighten your load with the things that aren't necessary for survival. Baths. Painting your nails. Reading. Working out.
Spending time with your friends.
**
Automatically out the door. When the ship is sicking, you chuck what is the least of important things to try to keep it afloat.
******
The weekend began as most weekends do.
Friday morning is always a treat because waking up to Daddy being home.. it doesn't get any better then that. Somehow Savannah knows its Friday, without being told so. As soon as I bring her out of her crib, she squeals " DaDa" as her feet are already in the motion of running before they hit the ground. She bee-lines for our bedroom where she is guaranteed Friday morning snuggles with her main man. Her Daddy!
Nachos for lunch! Not worrying about what your eating is another "great" thing about weekends around here.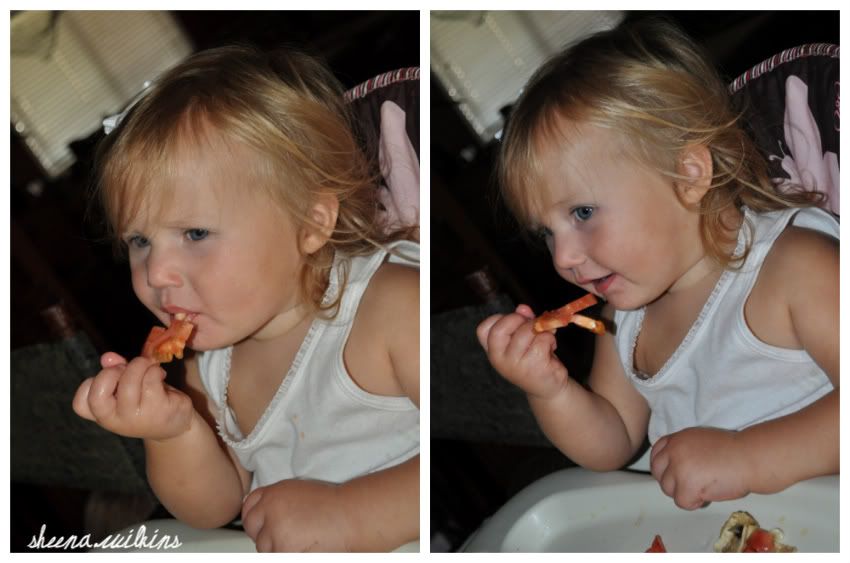 This is how we welcome every weekend. Its when time is of no matter. The coffee pot is left on all day and Mickey Mouse clubhouse is in the backround. Paul and I are catching up on the kisses we missed and the stories that have patiently been waiting to be told.
Hockey season started, so Fridays will be a little different around here. For the next few months we will be hustling out the door, in constant question of "did I forget something?" .. and figuring out I did when I've gotten onto the freeway. And then forgetting I've forgotten what I forgot because we're cheering on LASD STARS and screaming " Go Daddy! "
I didn't grow up around hockey. Football and baseball were the sports that were on our TV.
So when I was introduced to the sport my husband loves so much, it took a little while to get use to... learning about guards, why they pull goalies, and wrist shots - and lets be honest, its just a tad bit exciting when they fight. Although in this league they can't fight... but they do rough eachother up a bit-- and I love it!
I wasn't able to take any pictures this game. This season will be a little more challenging for me since Savannah is mobile and in the stage of wanting to explore and discover everything! And we've taken on two extra players from a team that didn't return to the league. These specific two players, I did not like AT ALL.... so I was a little enthralled with this particular game.. trying to keep up with it wasn't easy since I was chasing my Tonka Bear up and down the isles, trying to keep her from climbing up and down the stairs --- But next Friday I will try a little harder to get in some picture taking.
On to another sport I love. Our Ty Ty is playing for West High's JV football team. We were able to catch this home game where they played Redondo. The score? 38-14. West winning!!! Since I had a extra set of hands ( Daddy's to be exact ) I was able to take a few photos.
#66 ---- GO TY TY!
Walking back to the car. I stopped and enjoyed this moment!
*******
Family is your foundation. There is no replacement for family. But friends. Friends are pretty special too. I think! I'm learning that through the chaotic-ness life gives you.. setting aside time for friends is really, really important.
Grand plans were made for a Starbucks date with a really good friend. But, instead of trying to chase around babies and stopping them from peeling the store apart .. ( after Targets experience, I opted out ) .. we brought Starbucks to us.
Kinda!
We watched our babies play. Caught up. Cheered to a new engagement and wedding that is coming up in May!
Ah! Its so refreshing to be around wholesome people who are so good inside and out.
People and friends who bring
good
right to your front door.
Another special moment. A moment between Mommy and baby. I miss my nursing days.
~~~~~~~~~~~~~
A weekend find.
PayLess!
Three pairs of shoes for $27 dollars. Holla!
~~~~~~~~~~~~~~~~
Other good friends and good times -
Its not delivery, its Digiorno!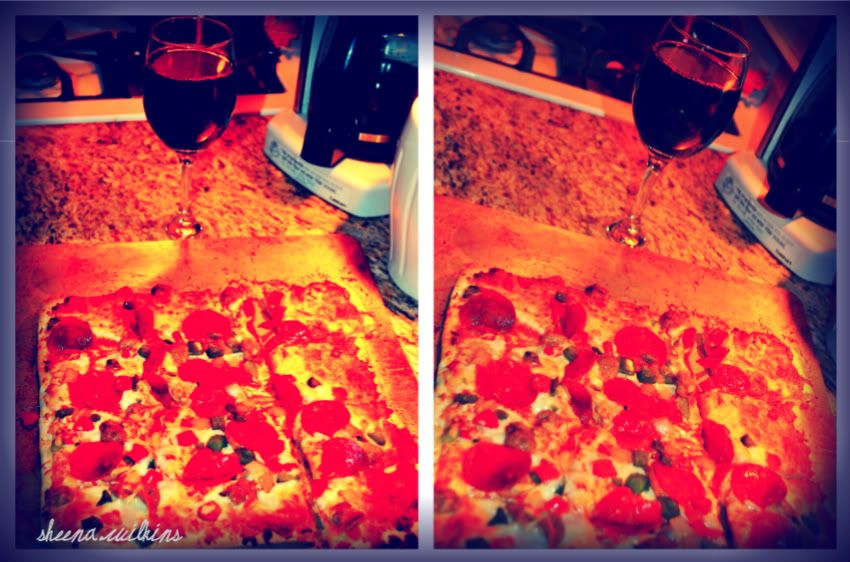 Wine, WII bowling, good company, lots of laugh - and a little bit of dancing, all makes up for a perfect Friday night.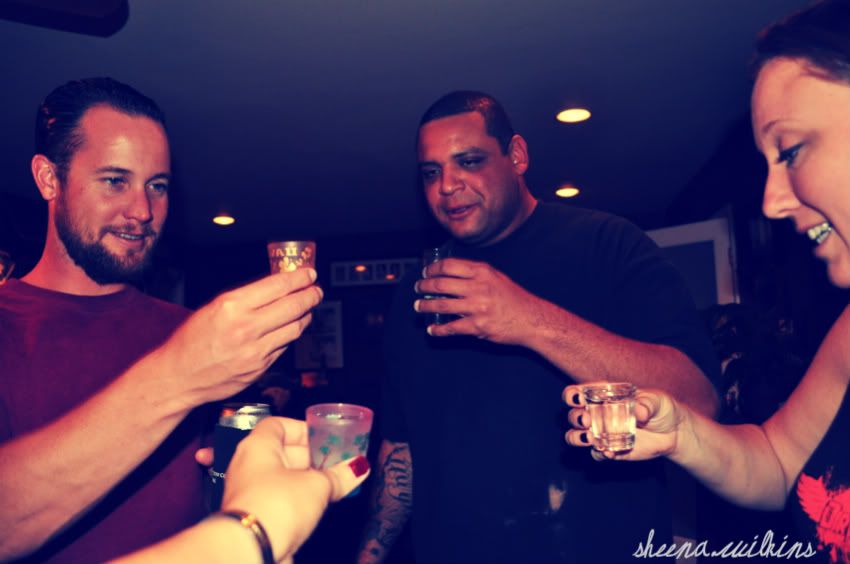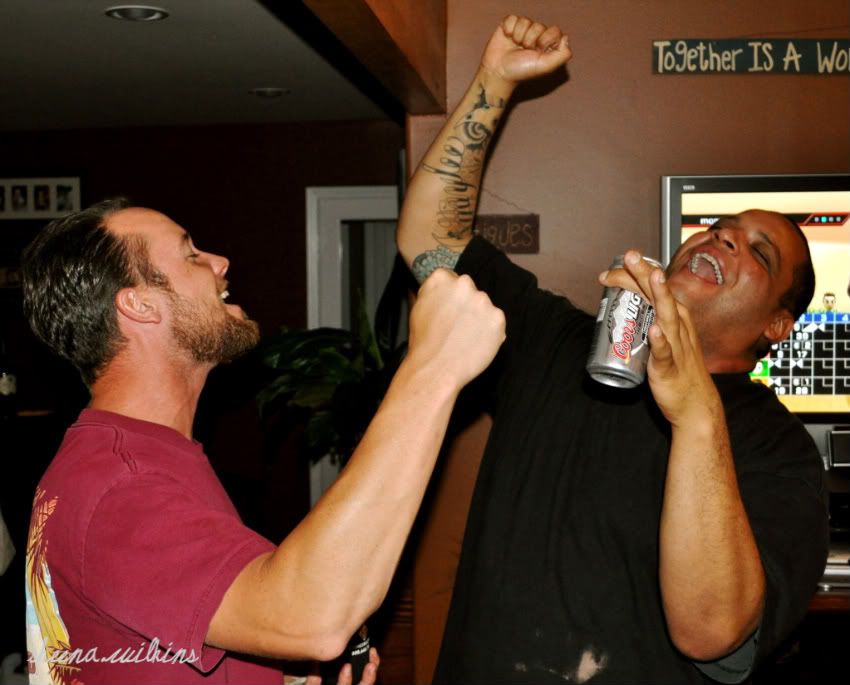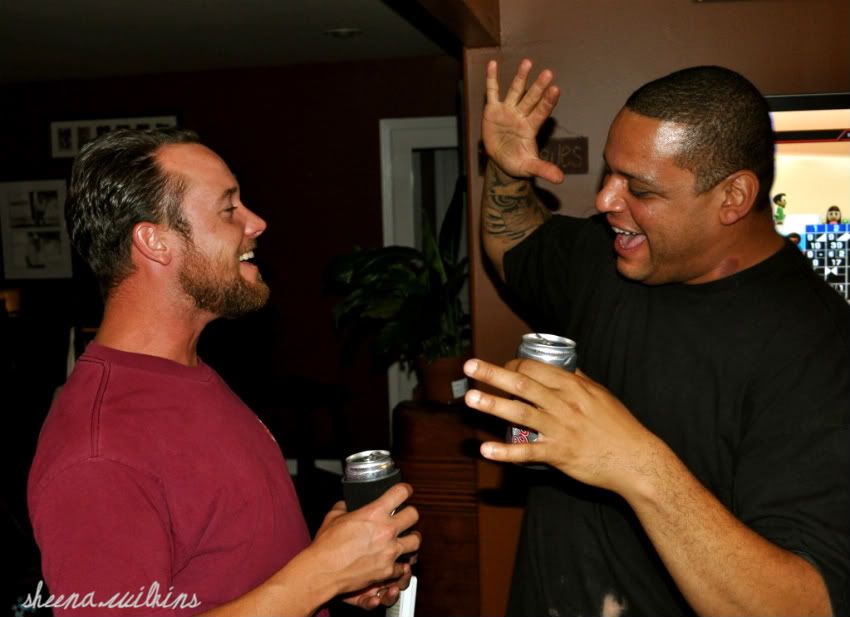 The babies brought out beads and made way for their very own spectacular Friday night!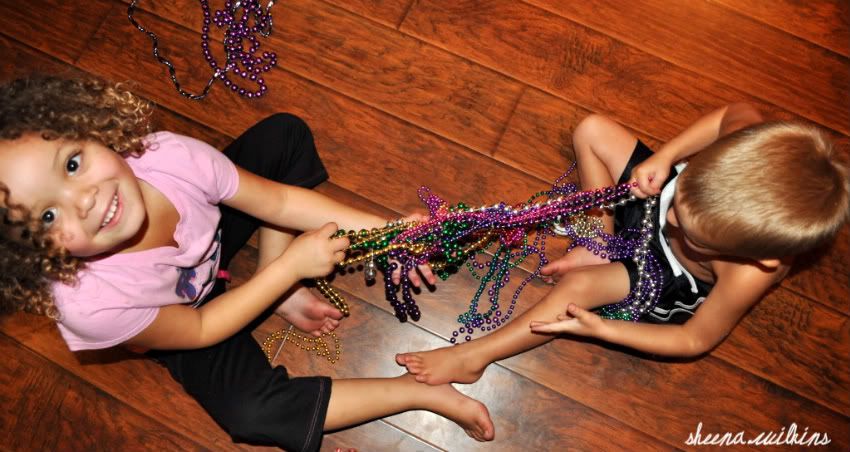 Sunday night was another happening that reminded us friends are good to have, and ours happen to be great. Although no pictures were taken to share with you,what I will share is another very important lesson I am learning. After every storm, comes a rainbow. Our rainbow after this last storm... realizing
that making way for our great friends
- should be one of our top priorities. Its these people that assist you in the having of good times! Whether its coffee dates at home or a coffee house. Espresso and fancy shmancy syrups.. or pouring left over coffee from that morning onto ice with a little Coffee Mate. Whether its being in a restaurant or eating the BEST spanish rice ever. Of which, Marc Sandoval nails it everytime. " Where" doesn't really matter. What matters - is the "who " your with.
Oh! and one of our many Halloween Parties we attended Saturday night. We celebrated Eric Sandoval's first birthday!!!
We tried to capture "Peter Pan " -- Instead of my husband going as Captain Hook the man, he went as Captain Hook, the wo-MAn! Nice job babe. Nice job!
So on whatever day you happen to be reading this, remember that your friends are just a little piece to your puzzle. Although that piece might be
little
because lets be honest. Work, your marriage, bills, kids, soccer games and T-Ball, whatever else it might be always seems to take up most of your time. But even when the littlest piece to any puzzle is missing, its still a incomplete puzzle. Who likes incomplete puzzles?
Make way for your friends
... the good ones, who deserve your time! Your love. I promise, every time you take the time for the friends you love, you will be happy you did!
Another trip to Target is on the list of things to do today... and for the first time ever, I'm nervous. Wish us luck. Wish me luck!